KRONOS Timesheets
Data Center version
IS OUT NOW!
LEARN MORE!


Jira & Confluence Trainings
SAVE TIME & MONEY!


"First it seemed to be expensive, but now we know
LET US HELP YOU, TOO!

every invested unit brought 9 more"

Worklogs and reports
KRONOS Timesheets
IS OUT NOW!
LEARN MORE!


ATLASSIAN
LEARN MORE!
Cloud & DC Migration


Jira Powered by Excel
JExcel NEXT
IS OUT NOW!
LEARN MORE!

Achieve more, even from Home!
Atlassian Tools
for Home Office
GET FREE SOFTWARE!


PassMan Enterprise
New release
CHECK OUT!
Password Manager
is available!


Recruitment Software & Career Site
Zenployd - For Free
ASK FOR A DEMO!

Unleash Your Team's Potential!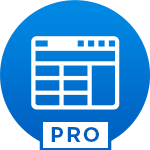 JExcel PRO
More power in Jira! Our best-selling plugin combines the most favoured features of Jira and Excel. Manage your issues in an Excel-like view, collaborate, comment, create calculated columns, import or export with ease!
BOOST YOUR JIRA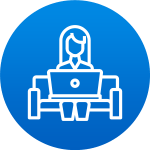 Home Office Promo
Teamwork has never been more important than nowadays! Get your free tools for collaborative task managament or software development, and 30-70% off consulting, training and support!
GET THE DISCOUNT!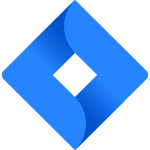 Atlassian Migration
Atlassian will end sale and support of on-premise server products shortly in ordet to focus on Cloud and Data Center platforms. Are you ready to move? Our certified experts will guide you through the journey!
GET STARTED!
What Our Partners Say
(JExcel PRO is ) An amazing plugin, tons of features! Really worth it.
- Daniel Ben Eliyahu
You are a competent team with quick responses to our questions.
- Thomas Seehack
So far we have used Excel for everything, and I was very happy to find an add-on that I can use without knowing much about coding. Thanks for creating this add-on!
- Andreas Teubler
JExcel Pro is a really nice tool for landing non-IT people into Jira.
- Katerina Kolina, StiltSoft
(JExcel PRO is an) EXCELLENT Plugin. The best I've tried. Thank you!
- Claudio Casiello